We launched TorchFi in 2016 with the idea to bridge the gap between online and offline consumer experience. We built a patent pending technology to enable digital engagement with consumers at brick and mortar venues, through the wifi network. This lead to our first product – Wifi Waiter. Since then we have been working closely with the hospitality industry to build cutting edge technology solutions to critical business problems.
When the restaurant industry got impacted in 2020 due to the pandemic, TorchFi rapidly pivoted to meet the new needs of their existing restaurant partners. This has lead to our new services and our business model. Our primary goal is to support small and medium size restaurants to take direct orders from their customers while improving staff and customer experience.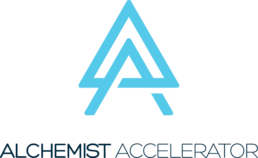 Alchemist Accelerator
Alchemist Accelerator is a leading startup accelerator program based in Silicon Valley. TorchFi was part of their 18th Batch. They were also our first external investor. You can check out our demo day pitch here.